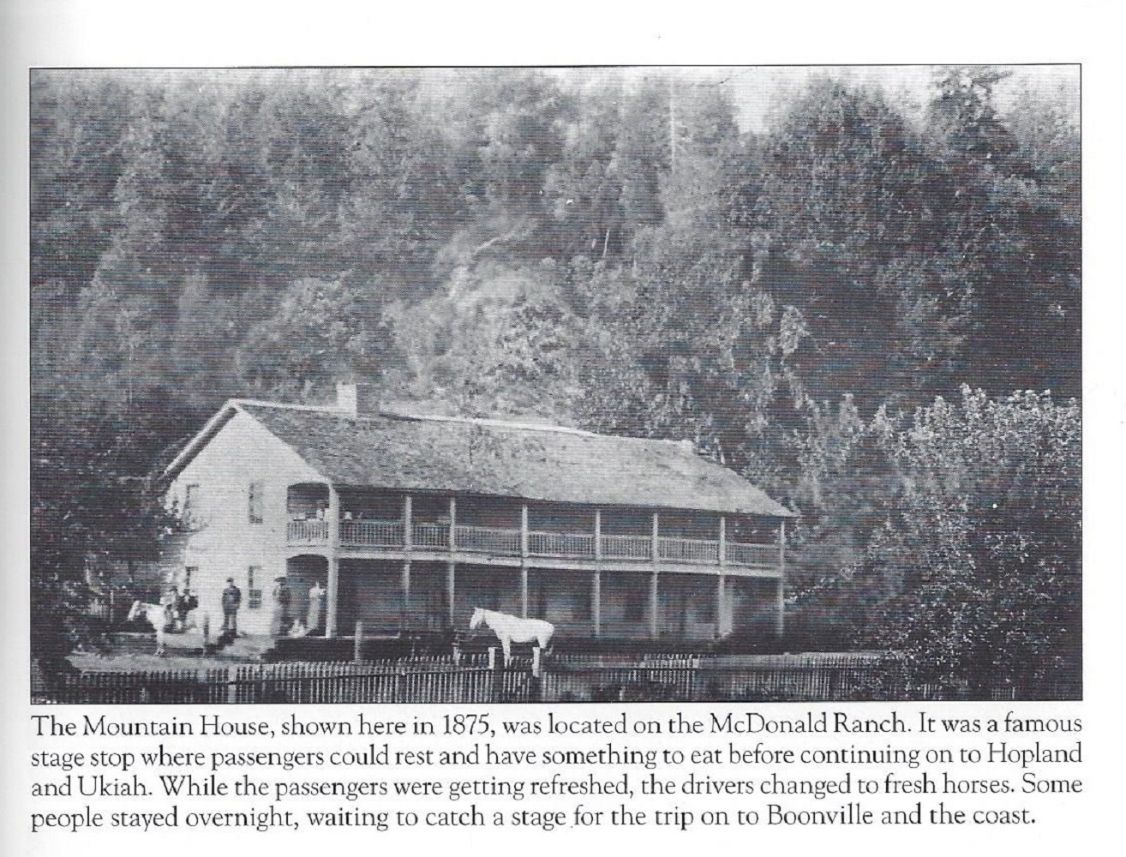 Mountain House
The Mountain House, shown here in 1875, was located on the McDonald Ranch. It was a famous stage stop where passengers could rest and have something to eat before continuing onto Hopland and Ukiah. While passengers were getting refreshed, the driver changed to fresh horses. Some people stayed overnight, waiting to catch a stage for the trip on to Boonville and the coast.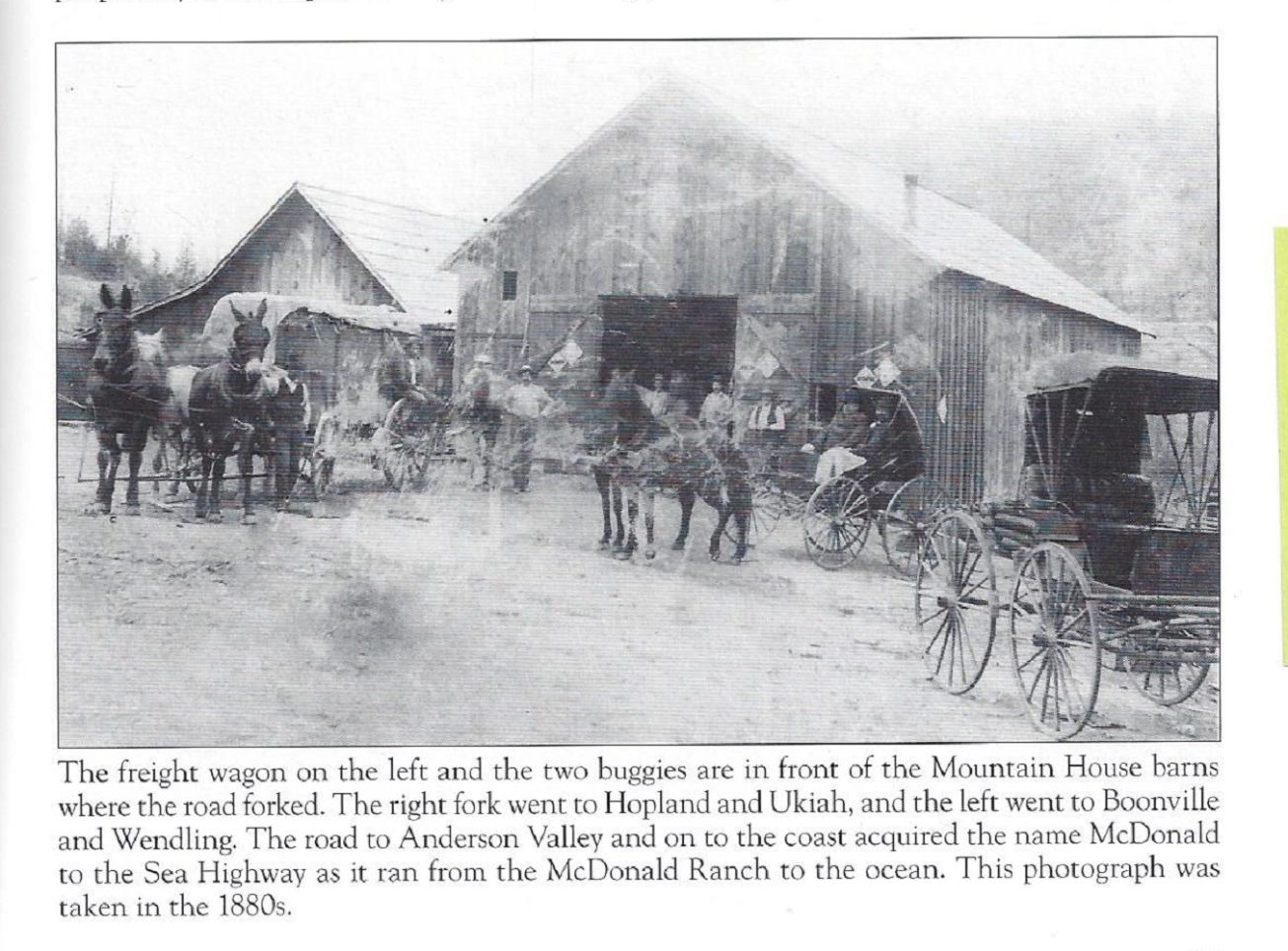 Fork In the Road
The freight wagon on the left and the two buggies are in the front of the Mountain House barns where the road forked. The right fork went onto Hopland and Ukiah and the left went to Boonville and Wendling. The road to Anderson Valley and on to the coast acquired the name McDonald to the Sea Highway as it ran from the McDonalds Ranch to the ocean. This photograph was taken in the 1880s.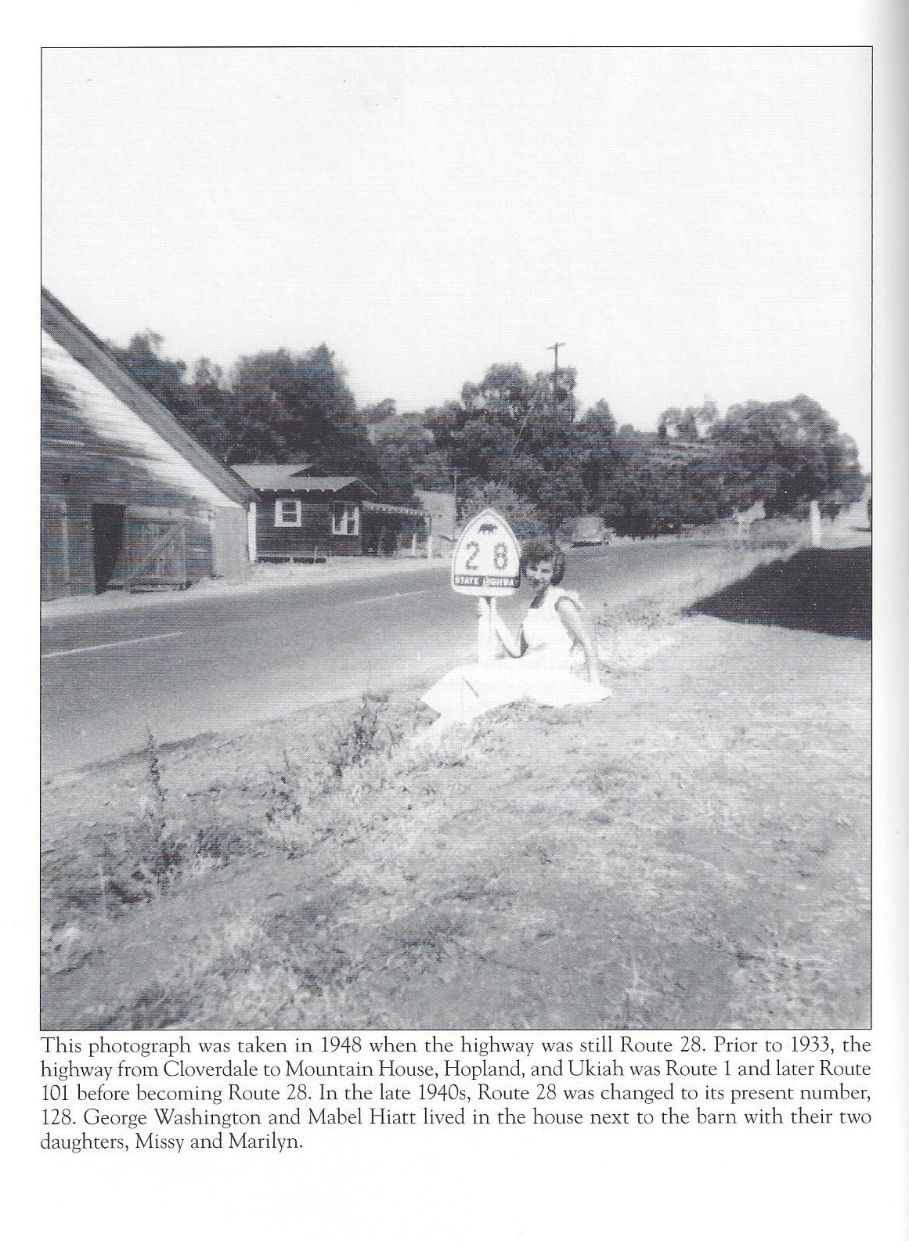 Mountain House in 1948
This photo was taken in 1948 when the highway was still Route 28. Prior to 1933, the highway from Cloverdale to Mountain House, Hopland and Ukiah was Route 1 and later Route 101 before becoming Route 28. In the late 1940s, Route 28 was changed to its present number, 128. George Washington and Mabel Hiatt lived in the house next to the barn with their two daughters, Missy and Marilyn.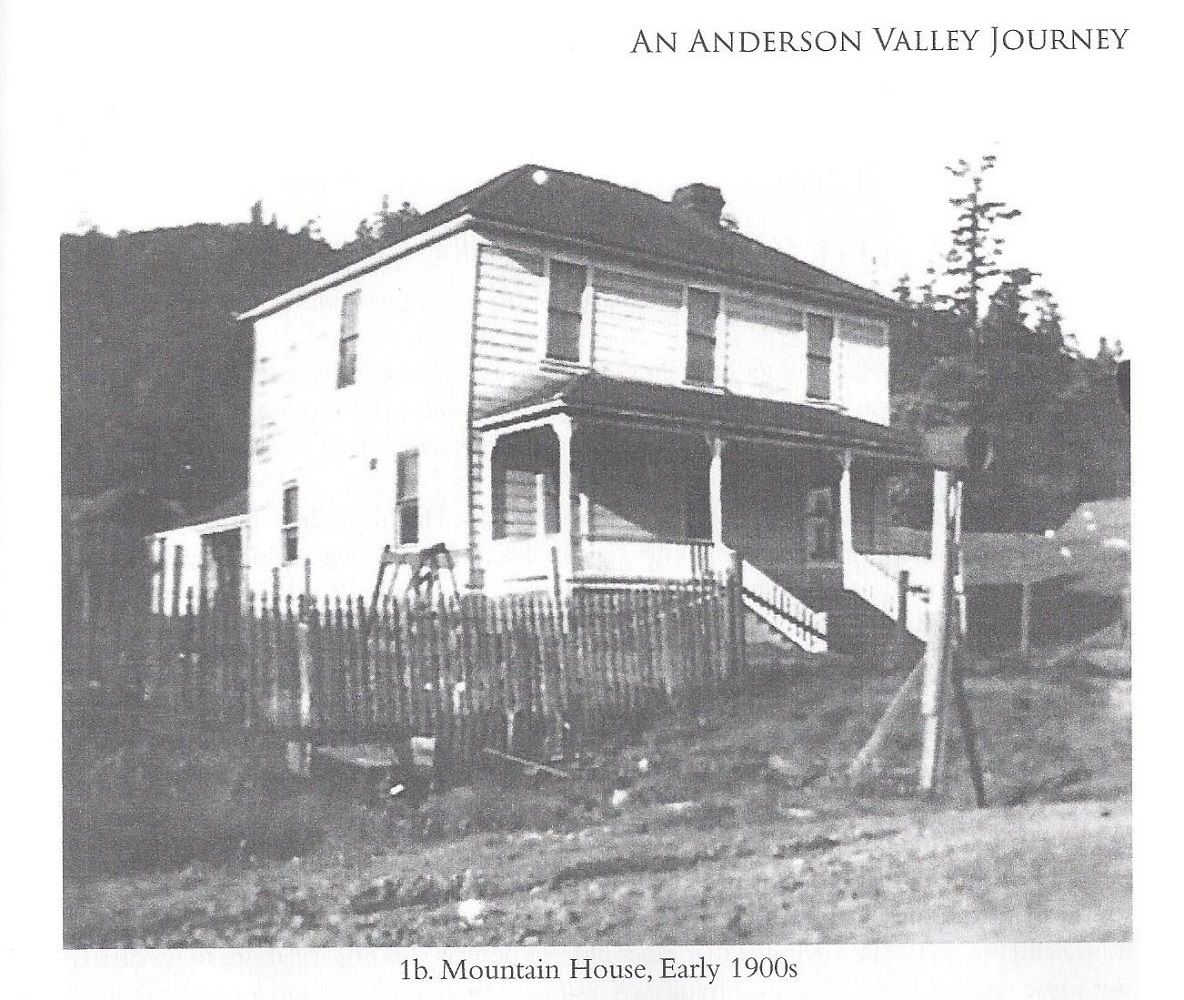 Pictured is Mountain House in the early 1900s.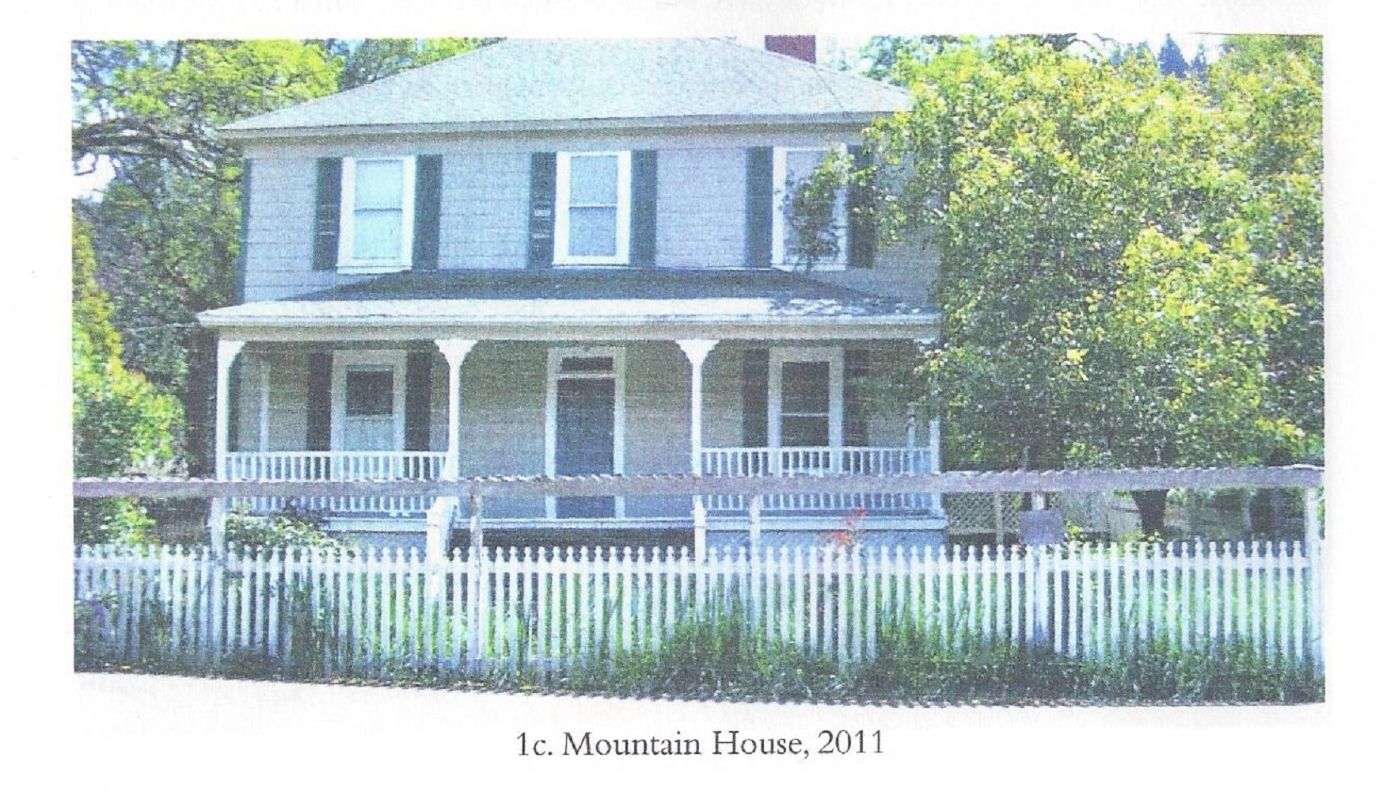 Pictured is Mountain House in 2011.
More Mountain House Historical Photos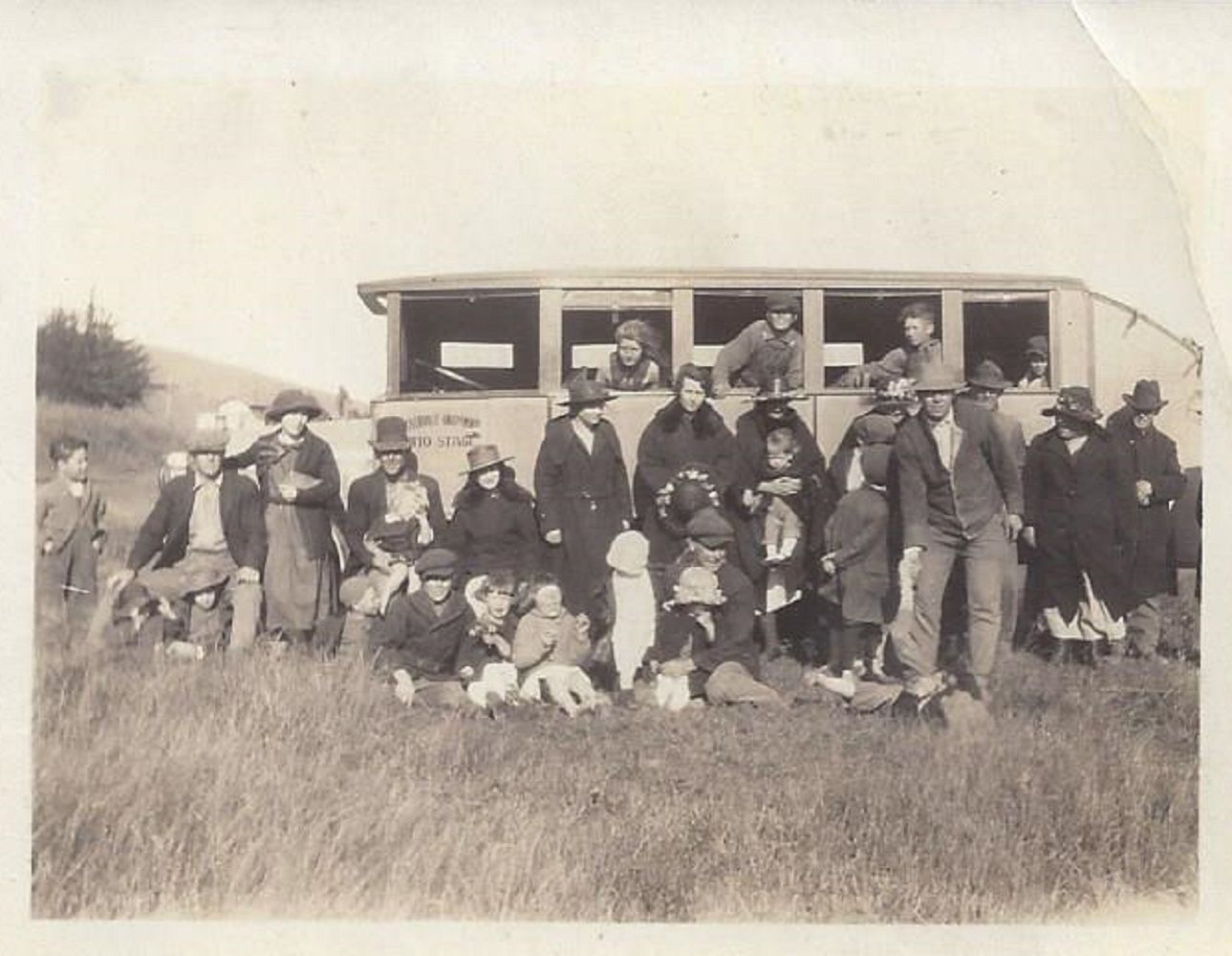 The original motorized stagecoach in 1922.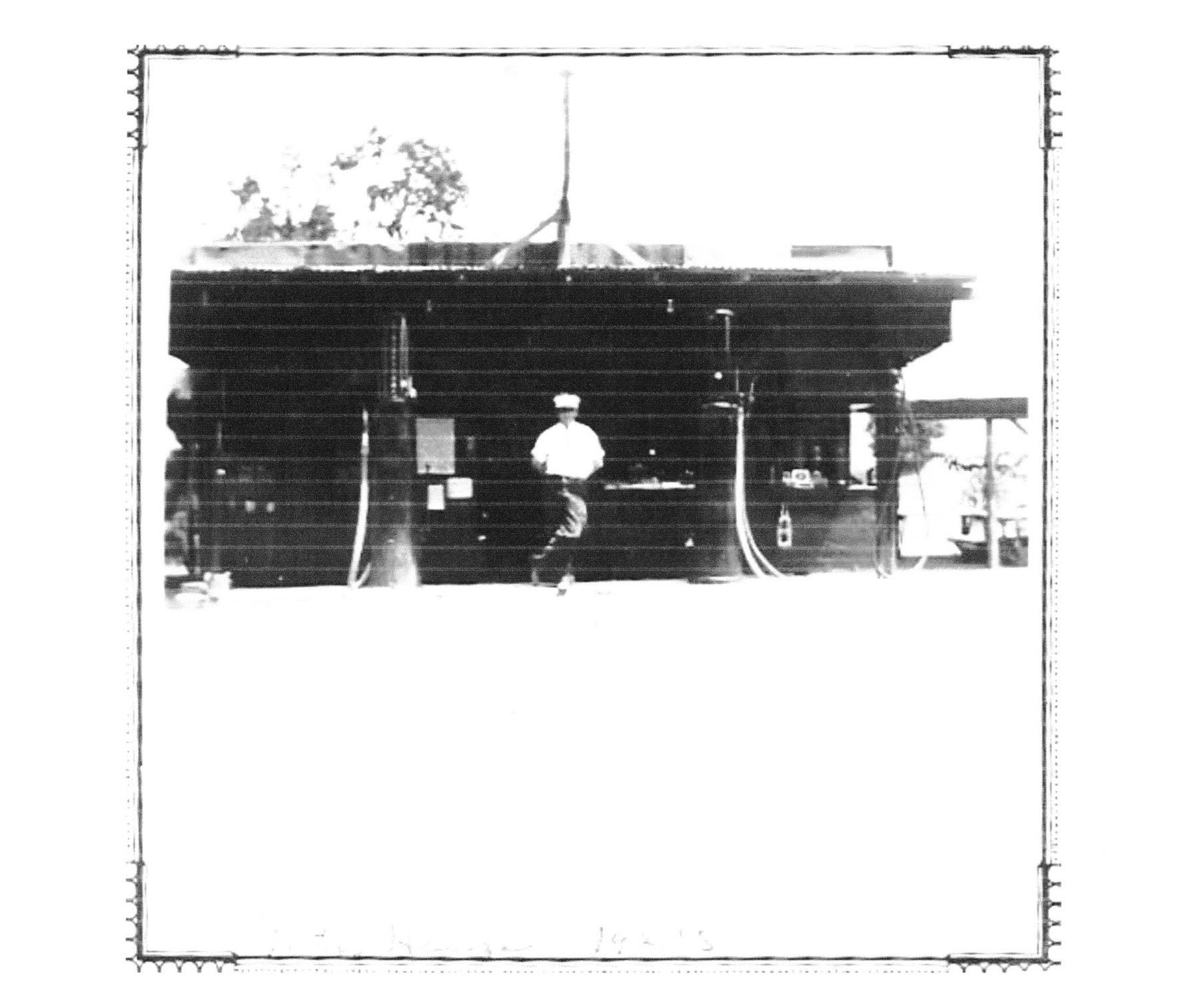 The Mountain House gas station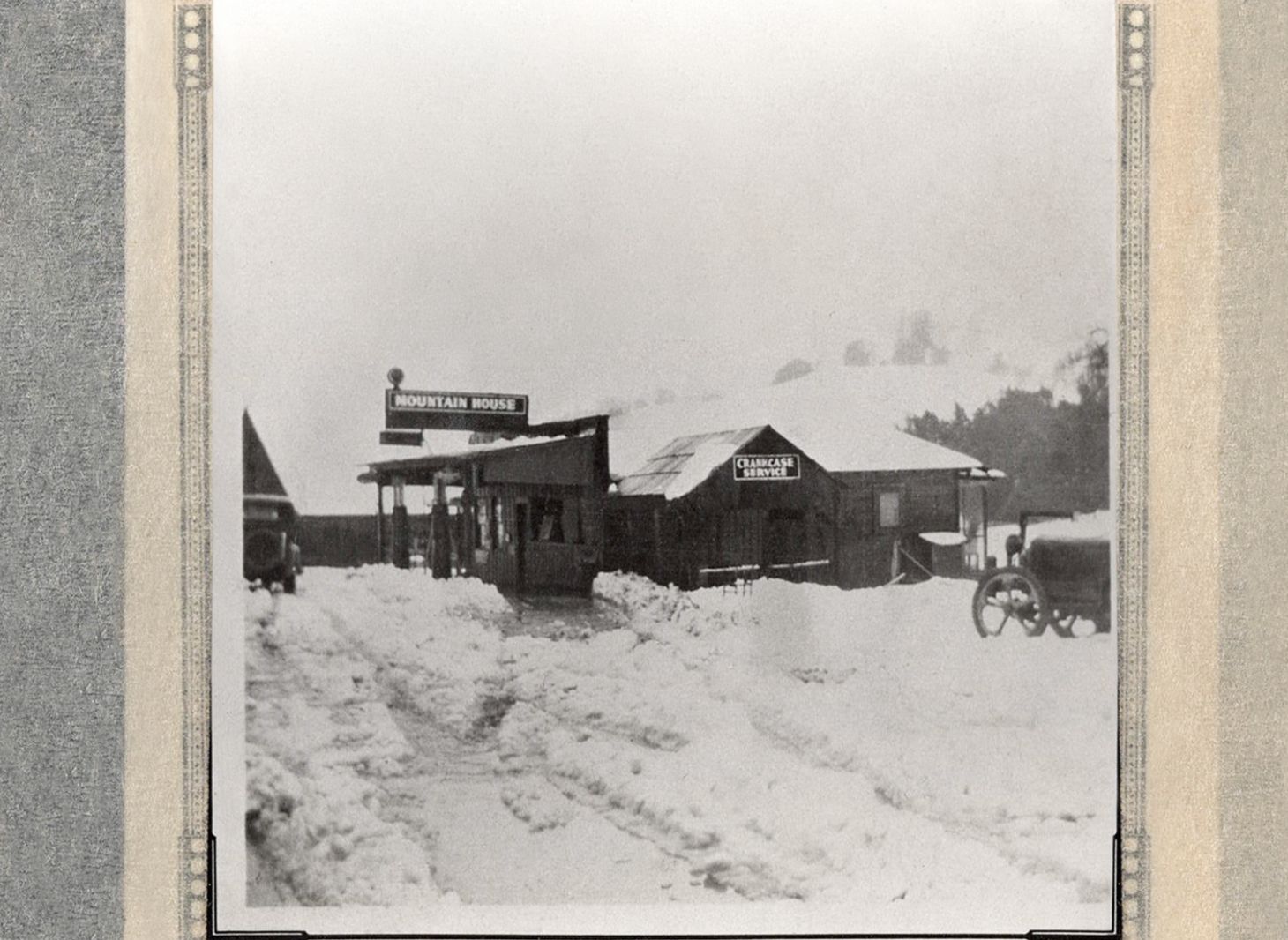 The Mountain House service station in 1932.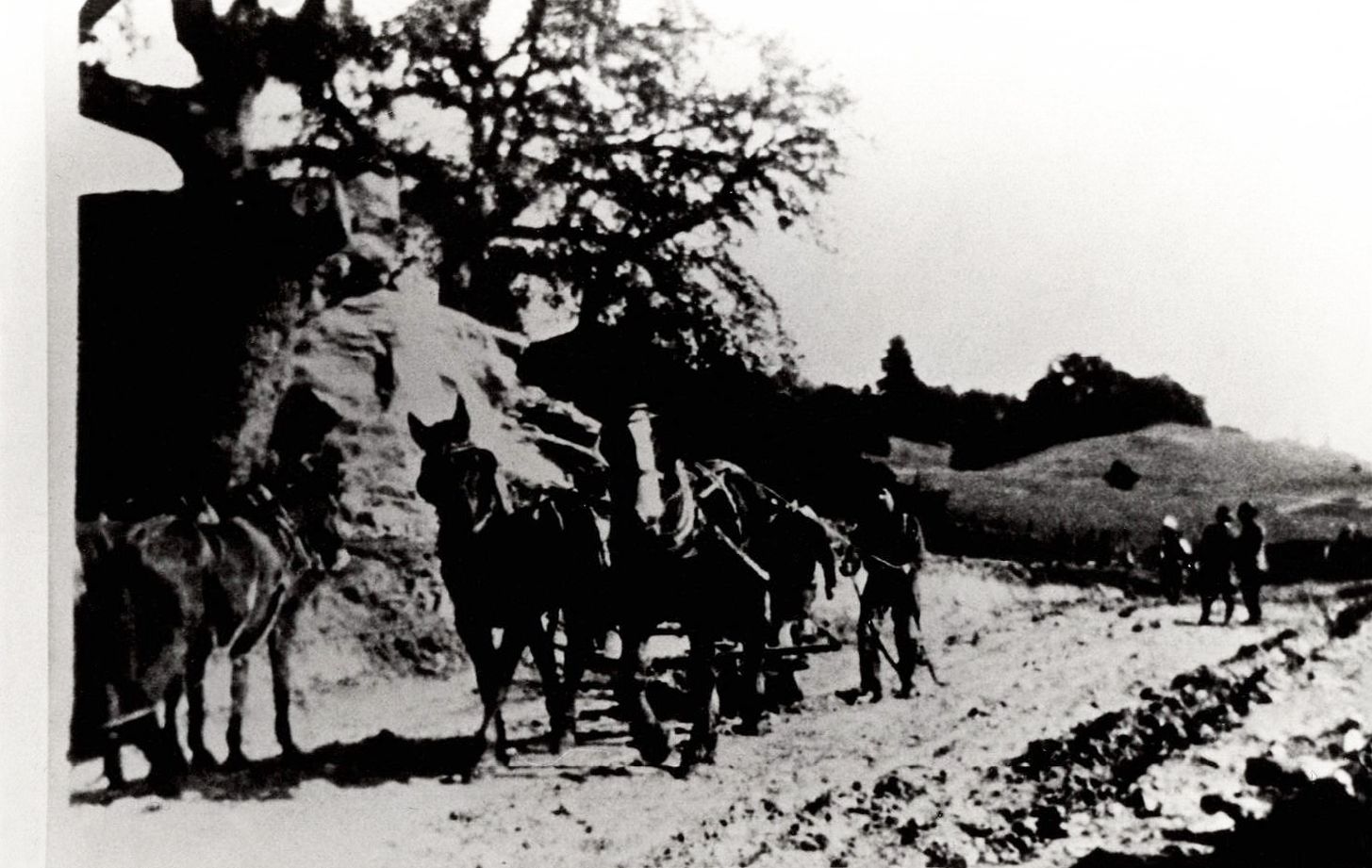 The Mountain House road under construction.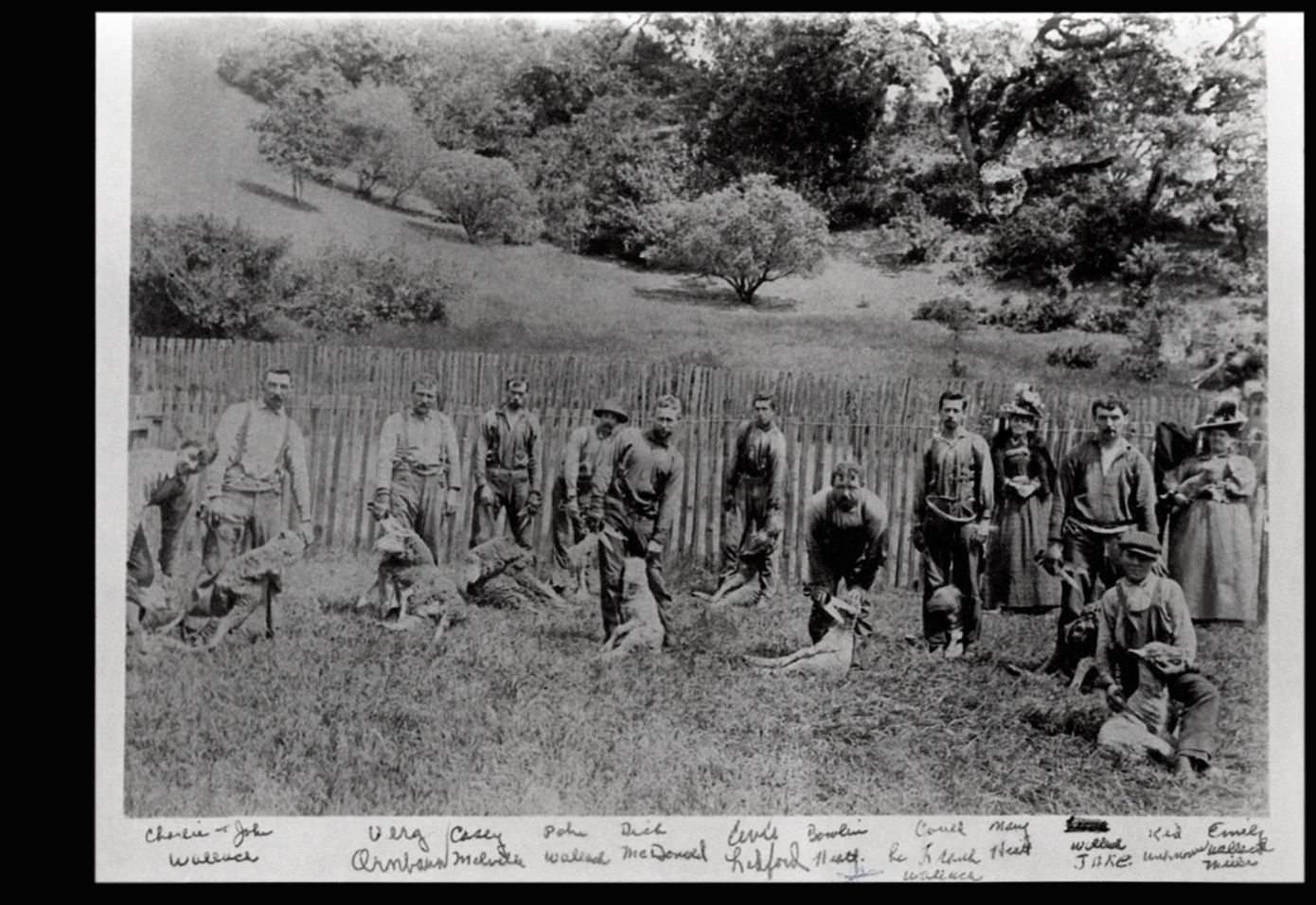 The Mountain House sheep sheering crew in the 1920s.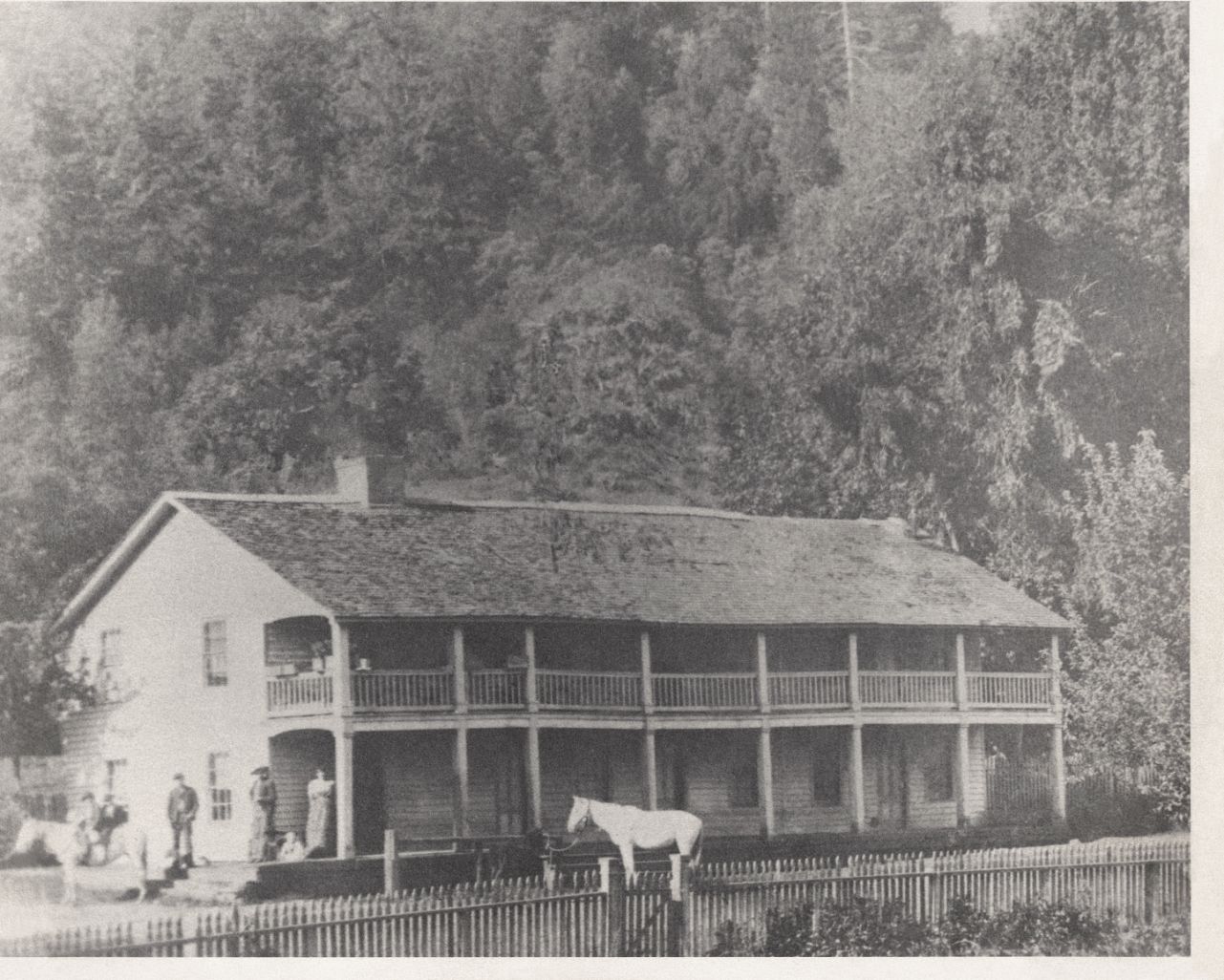 Mountain House in 1875 when it was owned by the McDonalds.